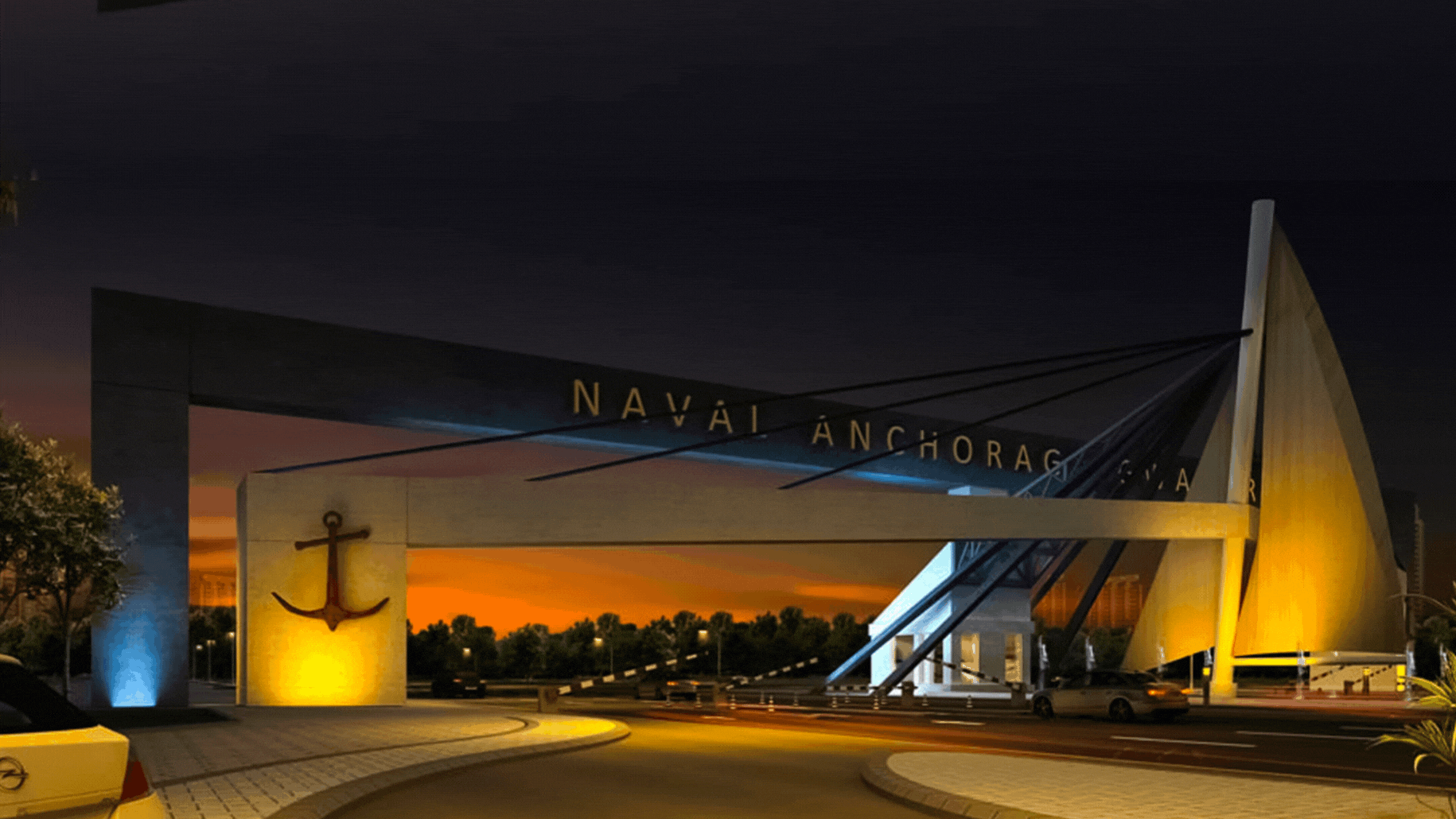 Naval Anchorage Lahore
Introduction
Welcome to Naval Anchorage Lahore, a distinguished society that redefines contemporary living in the heart of Lahore. Situated along the Haloki Raiwind Road, amidst a landscape of high-end neighboring societies, this residential enclave offers an unparalleled blend of opulence and affordability. In a real estate market where luxurious living often comes at exorbitant costs or compromises on quality, Naval Anchorage Lahore stands as a beacon of balance. Here, residents enjoy state-of-the-art amenities and a modern lifestyle without breaking the bank, addressing the challenge of finding a community that seamlessly combines cutting-edge features with budget-friendly accommodations. Building upon the resounding success of its counterparts in Islamabad and Gwadar, Naval Anchorage Lahore brings its signature facilities and commitment to excellence to Lahore's doorstep. Conveniently located just 12 kilometers from Kalma Chowk and in close proximity to LDA CITY, this project's strategic positioning promises enduring value for generations to come. Discover a lifestyle that harmonizes luxury, affordability, and prime location – Naval Anchorage Lahore, where your dream home awaits.
About Developers
Naval Anchorage Lahore is a prestigious project backed by the Pakistan Navy Welfare Trust, a name that needs no introduction in the realm of successful real estate developments. With a proven track record of delivering exceptional projects in Islamabad, Karachi, and Gwadar, the Pakistan Navy Welfare Trust brings a wealth of experience and expertise to Lahore's dynamic landscape.
The ethos of excellence that was embodied in Islamabad, Karachi, and Gwadar is now being carried forward to Naval Anchorage Lahore. With a commitment to contemporary design and meticulous planning, this project is poised to make an indelible mark in the vibrant city of Lahore, known for its lively and discerning populace.
The Pakistan Navy Welfare Trust has consistently demonstrated its dedication to upholding top notch standards and professional excellence. This commitment is evident through the direct involvement of leading architects and the engagement of esteemed engineering consultants and construction companies from Pakistan.
Drawing inspiration from the successful completion of previous projects, it is clear that Naval Anchorage Lahore will follow suit in delivering a modern lifestyle with contemporary facilities. The developers aspire to revolutionize the realm of real estate development, ensuring that everyone has the opportunity to realize their dream of a perfect home. Their ultimate goal is to create a world that offers exceptional quality of life, making it a place where every individual can thrive. Naval Anchorage Lahore is a testament to this vision, and it promises to redefine the standards of residential living in Lahore.
History of Naval Anchorage Lahore
Naval Anchorage Lahore stands as a living tribute to the valiant Martyrs of the Pakistan Naval Forces, whose unwavering dedication and sacrifices have been etched into our nation's history. This esteemed residential venture is not merely a testament to architectural excellence; it is a heartfelt homage to the heroes who have bravely fought and shed blood for the motherland, shaping Pakistan's illustrious history.
At its core, Naval Anchorage Housing embodies the noble mission of serving as the Pakistan Navy's welfare department. It is a manifestation of the Navy's unwavering commitment to the well-being of its personnel and their families, reflecting a deep-seated ethos of care and support that has been a hallmark of the Naval Forces throughout Pakistan's journey as a nation. Naval Anchorage Lahore stands not only as a symbol of modernity but also as a beacon of honor, a legacy of those who have dedicated their lives to safeguarding our nation's security and sovereignty.
Location of Naval Anchorage Lahore
In the realm of property investment, the importance of location cannot be overstated. It is the geographical anchor that determines not only the property's intrinsic value but also its accessibility to the city's offerings. Naval Anchorage Lahore, mindful of this critical factor, has strategically positioned itself in a prime and central location within the vibrant city of Lahore.
Nestled within the heart of Lahore, this project is strategically situated on Haloki Road Raiwind, in close proximity to the highly anticipated LDA city development. The project's location, just 12 kilometers from Kalma Chowk.
The significance of a well chosen location cannot be overstated, and the management of Naval Anchorage Lahore has diligently selected an optimal locale for its residents. Here, every aspect of convenience has been considered, ensuring that essential services such as schools, colleges, shopping malls, grocery stores, and medical facilities are readily available in the vicinity. In essence, Naval Anchorage Lahore boasts an ideal location, making it the perfect place to call home, where modern living harmoniously coexists with accessibility and comfort.
The Vision of Naval Anchorage Lahore
The vision that steers Naval Anchorage Lahore is a testament to its commitment to excellence and innovation in the world of real estate. At its core, the vision is clear: to craft a society that transcends the ordinary, offering its residents an oasis of tranquility amidst the hustle of city life, while simultaneously providing the epitome of a contemporary lifestyle.
In this vision, Naval Anchorage Lahore emerges as a place that doesn't burden the pocket as heavily as some of its counterparts, yet stands as the pinnacle of well equipped living options. It's a visionary endeavor to strike that delicate balance between affordability and luxury, ensuring that modern living isn't an exclusive privilege, but a reality accessible to all.
Here, the visionaries behind Naval Anchorage Lahore aspire to create a harmonious ecosystem where residents can experience the serenity of a peaceful environment without compromising on the conveniences of contemporary living. It's a vision that encapsulates the essence of affordability, modernity, and peaceful coexistence, shaping a community that aspires to be a model for the future of residential living.
Naval Anchorage Lahore Payment Plan: Your Path to Affordable Luxury
Naval Anchorage Lahore stands as a beacon of affordable luxury in the real estate landscape of Lahore. Offering a diverse range of residential properties and plots, it has garnered significant attention due to its competitive pricing and flexible payment plans. In this article, we will delve into the payment plan options provided by Naval Anchorage Lahore, shedding light on the convenience it offers to prospective buyers.
Reasonable Pricing:
For many prospective property buyers, pricing is the primary concern. Naval Anchorage Lahore recognizes this concern and has strived to address it effectively. The developers have carefully structured the pricing to make it accessible to a wide range of individuals and families. This affordability factor sets Naval Anchorage Lahore apart in the realm of opulent housing schemes.
Flexible Installment Plans:
In addition to reasonable pricing, Naval Anchorage Lahore offers flexible installment plans that cater to the financial preferences of diverse buyers. The installment plans are designed with the aim of providing convenience and ease to those seeking to invest in this prestigious housing venture. These plans enable buyers to acquire their dream properties without straining their finances.
Ownership Simplified:
Naval Anchorage Lahore has streamlined the ownership process, ensuring that it is straightforward and hassle-free. This ease of ownership adds to the appeal of the housing project. Buyers can navigate the ownership procedures with confidence, making the entire experience a seamless one.

Diverse Property Categories:
Naval Anchorage Lahore offers a variety of property categories to meet the diverse needs and preferences of potential residents. In its early stages, the project introduced multiple categories, each designed to cater to different lifestyles and requirements.
Naval Anchorage Lahore: Affordable Residential and Commercial Plots
Residential Plots
1. 5 Marla Residential Plots:
Starting at an attractive price point of PKR 32,00,000, these plots come with an affordable installment plan, making them accessible even for families with moderate budgets.
2. 10 Marla Residential Plots:
Offering spacious living spaces, these plots are available at a starting price of PKR 65,00,000, accompanied by a budget-friendly installment plan.
Commercial Plots:
1. 4 Marla Commercial Plots
Ideal for entrepreneurs and businesses, these commercial plots start at PKR 13,000,000 and also offer the convenience of installment payments.
Development Progress Update
While Naval Anchorage Lahore is still in its initial stages, we are presently distributing files for plot allocation. We are diligently working towards commencing the balloting process, as the project advances into its second phase. Stay tuned for more updates on this promising housing venture. Your dream property in Naval Anchorage Lahore awaits!
Bookings Now Open
The opportunity to secure your dream property is here, as bookings are currently open for all property types in Naval Anchorage Lahore.
Balloting on the Horizon
Anticipate the unveiling of the balloting process, which will be initiated shortly. Please note that the prices provided above are pre-launch rates and will be revised.

Naval Anchorage Lahore Features and Facilities
Naval Anchorage Lahore stands as a testament to luxury and exclusivity, offering a comprehensive range of features and facilities that cater to the diverse needs of its residents. Under the meticulous supervision of highly efficient management, this society provides a living experience that leaves no room for compromise.
1. State of the Art Infrastructure:
Naval Anchorage Lahore boasts a cutting-edge infrastructure designed to meet the highest standards of modern living. Every aspect of the development, from roads to utilities, is crafted with precision.
2. Gated Community and Boundary Wall
Security is paramount here. The community is enclosed by a robust boundary wall and gated entrances, ensuring a secure and serene environment.
3. Best Security and Surveillance
Uncompromising security measures, including surveillance systems and a dedicated security team, offer residents peace of mind.
4. Varied Property Sizes:
Whether you seek a cozy dwelling or a spacious abode, this society offers a range of property sizes to suit your needs.
5. Affordable Prices and Payment Plans:
Naval Anchorage Lahore is designed to accommodate a wide spectrum of budgets. Affordable prices and flexible payment plans make homeownership a reality for many.
6. Parks and Play Areas:
Families with children will appreciate the numerous parks and play areas thoughtfully integrated into the community, providing a safe and enjoyable environment for kids.
7. Healthcare and Educational Facilities:
The presence of a hospital and educational institutions within the society ensures that essential services are never far from home.
8. Well-Maintained Roads and Green Belts:
The network of carpeted roads and lush green belts not only enhances the aesthetics but also contributes to a cleaner and healthier living environment.
9. Mosques:
Multiple mosques within the society cater to the spiritual needs of residents, promoting a sense of community and convenience.
10. Shopping and Commercial Center:
vibrant shopping and commercial center within the society offers retail therapy and convenience for everyday needs.
11. Hospital:
Immediate access to medical care is ensured with the presence of a medical center and hospital on-site.
12. Community Center:
The community center provides a space for social gatherings, events, and recreational activities, fostering a sense of togetherness.
13. Public Parks:
Well-manicured public parks serve as tranquil retreats for residents to unwind and connect with nature.
14. Jogging Tracks:
For fitness enthusiasts, dedicated jogging tracks provide the perfect avenue for exercise and relaxation.
15. Golf Driving Range:
Golf enthusiasts can hone their skills at the in-house driving range, adding a touch of luxury to their leisure pursuits.
16. Schools and Colleges:
Educational institutions within the society ensure that children have access to quality education close to home.
17. Swift Management System:
An efficient management system ensures that services and facilities are maintained to the highest standards, addressing residents' needs promptly.
18. Underground Utilities:
The society features underground electricity and drainage systems, minimizing visual clutter and enhancing aesthetics.
19. Sui Gas:
A reliable Sui Gas system is in place to meet the energy needs of residents.
20. Gymnasium:
A well-equipped gymnasium allows fitness enthusiasts to maintain an active lifestyle without leaving the community.